Speico


Conciergerie Speico inc.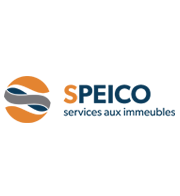 www.speico.com
Our offer : Service, Excellence, Reliability
For over 20 years, Speico Janitorial Services proudly delivers the ultimate customer service experience! Our corporate mission is to develop a solid partnership with our clients to provide them and their clients, the best possible value and satisfaction.
With Speico, the action plan is designed to fit your specific needs, and the expertise of our staff delivers the desired results allowing you to remain at the cutting edge of your market.
Click on our logo to access our web site

Contact: Carlos Gomes
Address: 7651 Cordner Street
Montréal (Québec) H8N 2X2
Tel.: (514) 364-0777, ext. 232
1 (866) 364-0777
Fax: (514) 364-6779
E-mail : speico@speico.com
Web Site : www.speico.com