Signature


Service d'entretien Inc.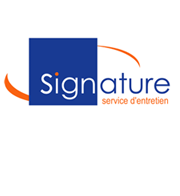 www.signatur.ca
A leading maintenance company operating in Québec since 1983, providing tight supervision and technical support to it's employee teams.
Premium quality commitment
Our successful business plan is based on a team of competent and most efficient Regional Managers, Supervisors and on-site Team leaders benefiting from our Synergy and computerized inspection & report programs.
Operating areas
Commercial locations
Office buildings
Manufacturing plants
Institutional premises
Healthcare facilities
Pharmaceutical industry
On demand scheduled services
Window and shades cleaning, rug steam-cleaning, high pressure washing and more...
Available services
Handyman, lighting replacement, office furniture relocating, rooftop snow removal and more...
Environment
Our strict environmental policies are a definite plus in our clients filing application for LEED and BOMA BEST certifications.
We are ISO 9001-2008 certified, BOMA, IDU and AESEQ active member.
Click on our logo to access our web site

Contact: Robert Barbeau, B.A.A.
Address: 4315 Frontenac Street, Suite 200
Montréal (Québec) H2M 2M4
Tel.: (514) 527-1146
Fax: (514) 527-4808
E-mail : rbarbeau@signatur.ca
Web Site : www.signatur.ca